OH MY GOD!!!!!!!!!!!!!! I'M SO EXCITED!!!!!!!!!!!!!!! SANTA HAS GRANTED MY WISH IN ADVANCE!!!!!!!!!!!!
I'M SO HAPPY AND ANXIOUS AT THE SAME TIME!!!!!! THEY BETTER NOT MESS THIS UP LIKE THE OTHER TWO UNSPEAKABLE SEQUELS
!!!!!!!
Okay, I'll try to write this post like a rational, calm human being...I can do it!
From IMDb :
Twenty-two years after the events of Jurassic Park (1993), Isla Nublar now features a fully functioning dinosaur theme park, Jurassic World, as originally envisioned by John Hammond.
As far as what they've shown us with the trailer, it looks awesome. The island looks gorgeous. It has a sort of fantasy feel to it in a subtle way. The dinosaurs look fantastic, especially the water dino! (what?! I don't know their names! But, if you do, tell me in the comments!!) It was really terrifying! The glass ball-like futuristic vehicles, Very cool! The scene with Chris Pratt and the raptors!!!! What even!!! That was maybe one of my favorite shots in the whole trailer.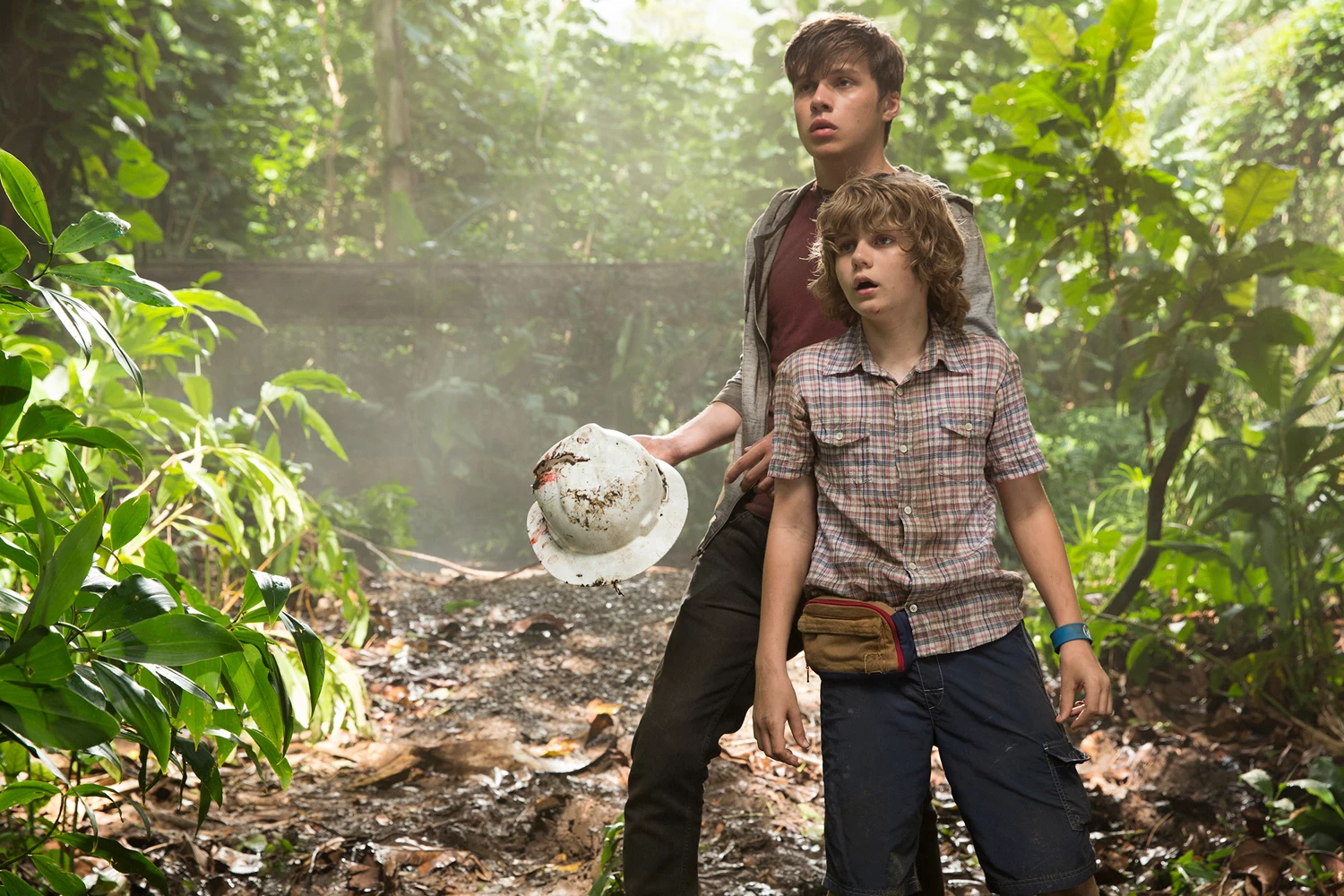 What I'm worried is the storyline and the characters. It was a huge blow for me when it was announced that the original cast won't be returning. C'mon! No Ian Malcolm?! Just him!!!
But, I can understand why they did so...it would've been very repetitive *sigh* . But Henry Wu, the scientist guy from the first movie is returning, so, wonder how that plays out, because he had a huge part in the book and not that much in the movie. I'm still holding the card on the other characters.
This movie takes the story to a new level with hybrid dinosaurs, which will be interesting. It's still "evacuate the park and shit has hit the fan" thing, but in the first movie, just recreating them led to chaos and destruction. Now, creating an hybrid extinct species takes human arrogance to a new level. Nobody ever listens to Ian Malcolm! It's gonna be very interesting to watch and I'm really excited as hell to see the "mystery" hybrid dinosaur!!!!!
Now about the Raptors.. In the other movies it was established that Raptors are extremely smart
, so of course they would try to train them.

But, at the same time they're also shown as very terrifying and cunning, which makes it hard for me to imagine them as being compliant so as to be able to domesticate them. So, I'm kinda torn.
The thing that made the first movie a hit was that it maintained a sense of realism and that says a lot when the movie is about creating dinosaurs using genetic technology and an ancient mosquito. Though the movie was not exactly like the book, it captured the essence of Michael Crichton's writing incredibly well. And that's something the sequels lacked. I hope they don't make the movie so large scale and futuristic that it seems cartoonish.
The music!!!!!! THANK YOU!!!!! When the trailer started playing the Jurassic Park theme music near the end, I almost teared up.
Just Thank you for making another movie! It would've been so sad to see such an Epic story conclude without an equally Epic finale.
Jurassic Park will always have a special place in my heart, no matter how this movie turns out. But, Please let it be AWESOME though! Let them take their time. June 12th, 2015? Yeah, it's TOTALLY worth waiting. Till then I'll just be watching Jurassic Park I.
What are your thoughts on the trailer? Did you like it?
Comment and Let me know! Please share your thoughts! Thank you for reading :)