Hi again!! Two announcements in a day! I have a very good feeling about this year :D
You may have noticed in my reviews [that is if you check them out. If you don't read my reviews..I mean why not? New Year is a good time to try new things ;)] that I do not rate any of the books I read. It's because I do not believe in the star or number rating system. I mean how can you tell the difference between a book that 3 stars and another that's 3.5? I never figured it out.
But, recently I've been getting a lot of requests to review books and well, you can't review a book for someone and not rate it.
Also, I want to be unique in the way I review books. I believe that we can all agree that there are millions of book blogs out there and some of them which have better & more content than my baby blog (We'll get there pooky bear, soon, very soon).
I want to stand out and make my blog better than it was last year. I think, you as my readers deserve that.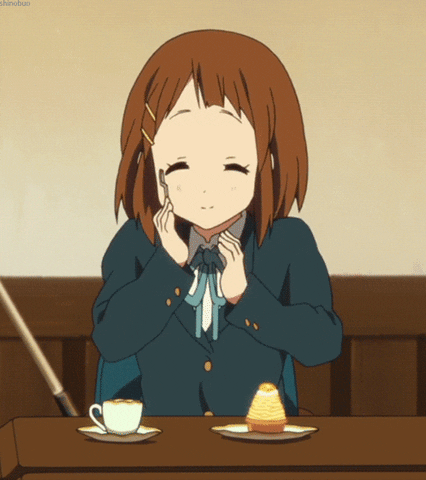 So, I gave a lot of thought and came up with my own rating system.
I decided to combine two things that I love.......... Food (I'm a huge foodie!) and Books :D





(This list is in a Descending Order)
This is the highest rating I will give a book. It means the book is original, intriguing, interesting, a treat to read, has awesome plot, wonderful characters etc.,
I had a blast with it
and

I'm basically telling you to read it Right Now!
The book was a fabulous read. It has wonderful wonderful plot, characters and premise. The negatives were so minor you could dust it off. I would recommend this to you! It's a solid first book and I will definitely continue with the series.
It was a good and enjoyable book. It had some negatives that brought the book down by a notch. I will continue to read the series if I liked the premise and think it had potential.
Stale describes the book perfectly..meh... It lacked in almost everything and I was bored off my ass when I read the book & may have dozed off at some parts. I wouldn't continue with the series.
This is the lowest rating I can give a book. It was so horrible, I felt like I was in a Saw movie trap. Also, the book may have certainly made me consider going to anger management classes.

That's it folks! This is my new rating system. I hope you like it!
What do you think about my new rating system and also, share your thoughts on the star or number rating system? Comment and Let me Know! Please share your thoughts!
Thank You for Reading :)
Until next post,