A Reader's Block... I'm talking about the time you don't find any books to hook you into completing them or you just keep thinking about that "other" book series which is over or at a major cliffhanger that you can't take your mind out of or maybe just a newly budding reader trying to find your niche, genre to read..
A Reader's Block is very common....Every reader would've traveled or is traveling down that demon road..Felt or is feeling that Frustration
If you're have one of those times and reading this hoping to get out of the reading rut, You've come to the right post.
These are a few books that I found most enjoyable during "that" time. This is my Top 8 Recommendations for The Reader's Block.
( Note : Click the book cover for the Goodreads synopsis )
1. Cinder
(The Lunar Chronicles #1) by

Marissa Meyer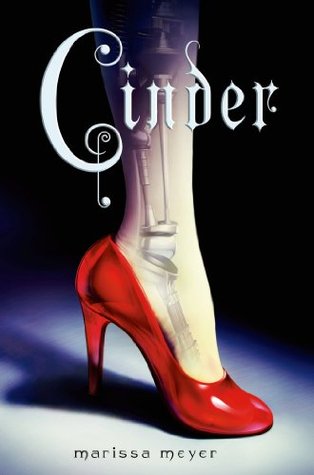 This series is a new take on fairytale stories and this first book is a parallel to Cinderella's story. Extremely funny, interesting storyline and the little predictability is what makes this book so much entertaining and engaging to read.
It is a light read with some great theme and gives you a sense of nostalgia. I swear to God! I've never had so much fun reading a book in a long time as much as this one.
2.
The Fault in Our Stars by John Green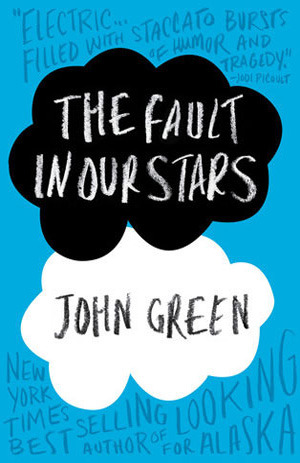 You probably would've heard about this book a lot on the media. The movie released last February. This book is a beautiful story about a teen struggling with cancer. It is thought provoking, makes you value life more, entertaining to read and funny as well with Awesome characters. Humorous, emotional, intellectual, romantic..it's the full package! (Warning : Get some tissues ready though)
3.
The 5th Wave

(The Fifth Wave, #1) by Rick Yancey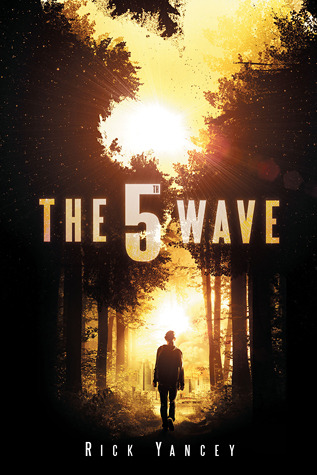 A book about alien invasion that is cool, with survival and humanity at it's brink. A grim concept, but the humor and fantastic characters
make up for it. But, what really drives this book is the writing style. It is so Beautiful. I highlighted so much when I read this book. It's a book that appeals to a variety of genre lovers.
4. Ruby Red
(The Ruby Red Trilogy #1) by
Kerstin Gier (Author)

,

Anthea Bell
5.
Vampire Academy (
Vampire Academy #1)

by Richelle Mead
Mix of High school stuff and vampires (Spoiler Alert : They do not sparkle
) with a cool lore. The main thing about this book is it's extremely funny, there are some really cool characters and the plot is light but also intriguing. If you have seen the movie, please don't judge the book by that cause that movie (sigh)...I don't even wanna talk about it. Seriously, the book's way better.
6.
The Unbecoming of Mara Dyer (Mara Dyer #1)
by
Michelle Hodkin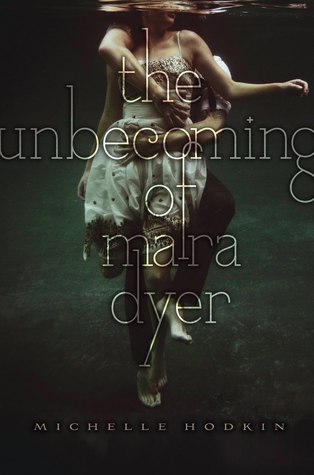 A mystery series, what really makes this book click is the unknown factor of whether
it is psychological or supernatural. Intriguing plot, witty characters and the mystery factor pulls you in from the get-go. Seriously, this book scared me really well and I loved it for that. The connection the reader feels with the protagonist..I thought all that I read was happening to me and I was going mad (I say this positively). The book delivers it's tone well.
7.
The Lightning Thief (Percy Jackson and the Olympians #1)
by
Rick Riordan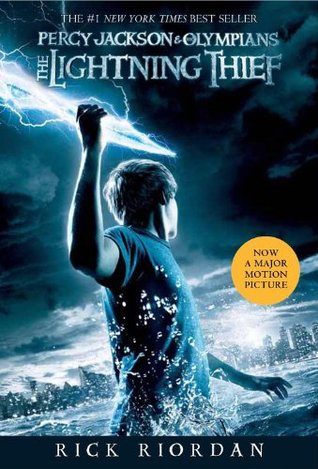 Yes! A children's book! But, really I mean come on! A book about Greek Gods and they're kids who are Half-Gods with like super powers, I know many Adult/YA books that have a more childish premise than this!
Funny, interesting characters, Especially the Protagonist, if you had any qualms about this being a children's book, then they cancel out with this one cause Percy is one of the most badass, sassy 12 year old I've seen in reality or fiction, Intriguing and adventurous plot. The Greek aspect of it is really what makes the Series really unique and entertaining. It's a really great series and yeah, the movie's shit comparatively.
8.
The Poison Study
(Study #1)
By Maria V. Snyder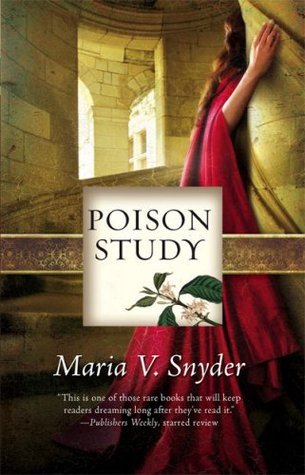 A great fantasy series, that follows the journey of Yelena, as prisoner, who is given a chance to escape the noose only to be forced to be the King's food taster, unable to flee the castle, because she is fed a dangerous poison whose antidote should be taken everyday to avoid a painful death.

Yelena is one of the most badass, strong & brave female protagonist I've encountered. This book is kickass, funny, intriguing with enough mystery factor and the characters are awesome! It's a very enjoyable book. There's even a great romance in the book, that is for once not mushy-gushy or cheesy! I would recommend this book to anyone in a heartbeat and I urge you to read it!
So, what did you think about my list? Which book do you think I should add? And did this list help you?
Comment and Let me Know! Please share your thoughts!
Thank You for Reading :)
Until next post,